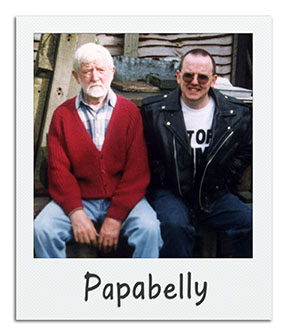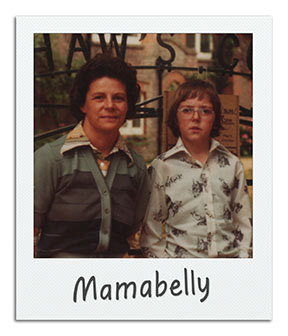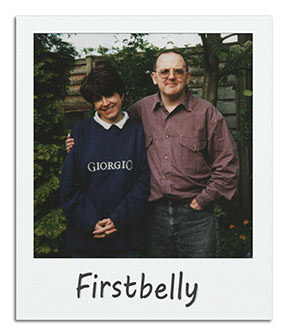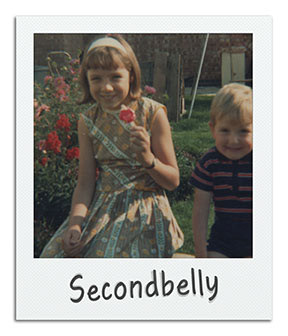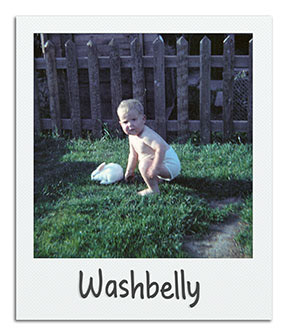 Who is Washbelly? Washbelly is Michael Perridge, creative professional, artist, designer, maker, certainly contrarian, possibly autistic, but most accurately, washbelly.

Michael Perridge is the name given me by my parents. But for a turn of fate I might have been James or even Emily. I am Michael Perridge.
For over 35 years I have earned my living in the creative industries. I now work for myself. I am a creative professional.
When I make images to satisfy an internal desire I call it art. It's not always pretty but it is art. I am an artist.
When I mix images, symbols and text to make a specific point I call it design. I am a designer.
I like surface texture and real world objects. I like to have a hand in the things I make. I am a maker.
I'll always take the contrary view no matter what I really believe. I can't help myself. I am a contrarian.
I have a few issues which may or may not be related to autism. I'm too old for a proper diagnosis but I exist on a spectrum.
Washbelly is the last child out of a woman. The runt of the litter. A person made out of the left-overs. The scraps. The wash of the belly. I am Washbelly.
Here you can find the work I select as being the best of what I do. On my
blog
you'll find everything I do, good or bad. Naturally I aim to produce more of the former than of the latter but there are no guarantees in life or art.
Get in touch with me via
washbelly@zoho.com